Frozen baby, the same age embryo every 8 years to meet the brother and sister
2016-07-21 11:11:25
389 ℃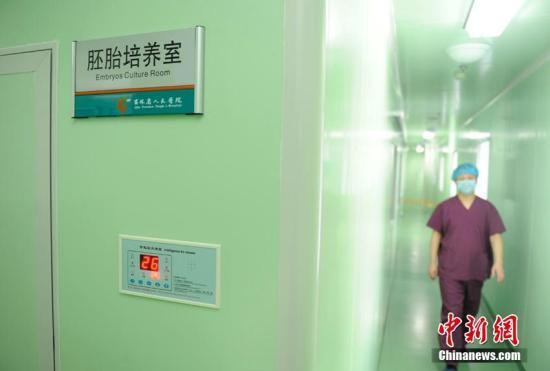 With China to implement a comprehensive two child policy, more and more frozen baby was born. Shijiazhuang City, Hebei Province, Ms Su with frozen thawed embryo technology, healthy baby boy recently gave birth to her second baby, a weight 3700g, the fetus is Ms Su in 2008 in the hospital to do test tube baby cryopreservation of embryos and their peers of the embryonic apart 8 years after the siblings meet.
According to reports, in 2008, Ms. Su caused by fallopian tube occlusion test tube baby technology assisted reproductive treatment in Hebei Medical University Hospital Department of reproductive medicine. At that time, she had 11 eggs, and 11 high-quality embryos, 2 embryos were transplanted, the remaining 9 embryos were frozen in liquid nitrogen tanks. Transplantation month she was lucky enough to be pregnant, and in the year on the smooth birth of a healthy baby girl. And 9 frozen embryos have been kept in the Department of reproductive medicine.
2015, with the opening of the two child policy, Ms. Su couple will think of this batch of frozen embryos. Again after treatment, determine this batch of embryos is still in liquid nitrogen". After a series of checks, Ms. Su's physical condition is suitable for pregnant again. Laboratory staff selected 2 embryos to thaw and successfully recovered, after the transplant to make it successful pregnancy.
Hebei medical university hospital medical experts said, "Chinese comprehensive two child birth deal, or will wake up more frozen embryos. Ms. Su gave birth to second babies is the hospital cryopreservation of frozen thawed embryo IVF is the longest.
According to reports, embryo cryopreservation techniques is derived technology of test tube baby, is remaining after fresh embryo transplantation of the embryo cryopreservation, and at the appropriate time after thawing, the embryos were re ported back into the patient of uterine cavity make her pregnant.