Experts predict that in 2017 the central level of CPI will rise - Beijing time
2017-01-11 06:03:13
160 ℃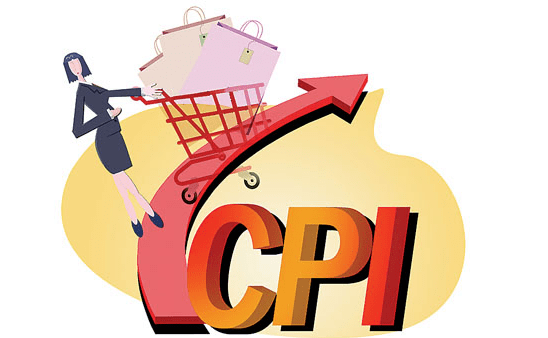 In January 10th, the National Bureau of statistics released in 2016 December, the national consumer price index (CPI) and producer price index (PPI) data show, CPI rose 0.2%, rose 2.1%; PPI rose 1.6%, rose 5.5%. National Bureau of statistics city division Senior Statistician Sheng Guoqing said that in December CPI rose modestly, PPI chain, an increase has been expanded.
Specific data show that in 2016 the annual CPI rose 2%, an increase of more than in 2015 expanded by 0.6 percentage points. From the chain, December CPI rose 0.2%. Among them, food prices rose 0.4%, the impact of CPI rose about 0.08 percentage points.
Rope national day, said from the same period, mainly due to the relatively high base effect. Food prices rose 2.4%, or down from the previous month by 1.6 percentage points; non food prices rose by 2%, an increase of the previous month to expand by 0.2 percentage points. Among them, the price of fresh vegetables rose from 15.8% down to 2.6% last month, the CPI effect has been reduced by 0.30 percentage points, is the main reason for the increase in the fall.
Meanwhile, the 2016 full year PPI fell 1.4%, a decline of more than in 2015 narrowed by 3.8 percentage points. From the chain perspective, December PPI rose 1.6%, or continue to expand. Rope national said, PPI rose to expand: one is affected by many factors such as exchange rate fluctuations, import commodity prices rise, pushing up prices of some industrial products; two is the steady growth of industrial production and market demand, to production, to the inventory policy effect appeared to gradually improve the relationship between supply and demand.
BOCI Securities chief macroeconomic analyst Zhu Qibing told the "Securities Daily" said in an interview, to inventory, promote to production capacity superposition base factors significantly promote the PPI rose in 2017, industry supply and demand situation will remain tight pattern, is expected in the first quarter will appear further upstream, in January this year, PPI is expected to rise to about 7%. Although the data from the current point of view, the price of life data is still moderate, stable throughout the year, PPI uplink conduction of CPI is not obvious. But is expected to still be able to see the lifting of the central level of CPI in January, due to the Spring Festival dislocation factor may be short-term highs in 2017. Monetary policy will remain neutral to the probability of the operation of monetary policy tools to hedge foreign exchange loss.
"The central bank monetary policy to 'neutral' more is to prevent asset price bubbles and reduce financial risks, financial deleveraging will objectively tighten monetary environment, thereby inhibiting inflation in a certain extent, so at present, the central bank does not need to take additional information with similar monetary tightening measures." Morgan Stanley Huaxin Securities chief economist Zhang Jun told the "Securities Daily" said in an interview with reporters, the number of data from the Bureau of statistics released the level of view, does not constitute the beginning of last year the market fears of stagflation. 2017 global inflation has picked up the trend, especially in the developed economies are expected to have significantly improved US core inflation in the Trump fiscal stimulus will exceed 2%, while Japan and the euro zone will also get rid of deflation quagmire.