CCTV host Huang Jianxiang Ju Ping 16 years ago, all over the tender
2016-07-20 22:01:48
609 ℃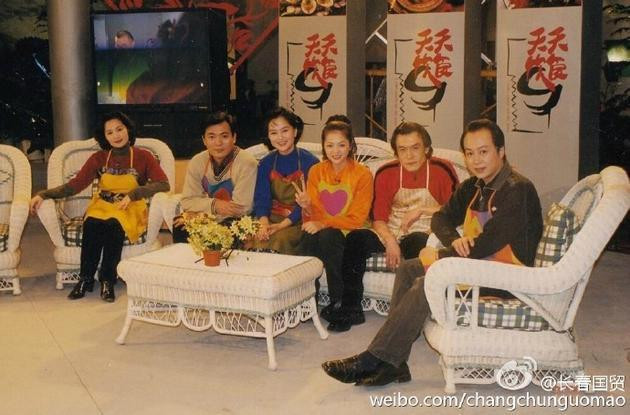 Host
On July 20, the netizen Changchun International Trade in microblogging drying out an old photo of 16 years ago, CCTV host, and with the text: "to see who?"
Many sharp eyed netizens at a glance, this old photo in the young Huang Jianxiang, Ju Ping, Wen Qing, Li Yong, Luo Jing etc.. Photos, several hosts are around a different apron, sitting side by side on the sofa, the background is a file called "every day" of the program site.
Over the past 16 years, the beautiful face has traces of the years, Luo Jing has already passed away. Netizens have said: "the time has gone, the appearance is easy to old, wipe the memory of youth in the minds of the audience." "Are old, looking a little sad."