Michelle Chen denied: Baby is really a shotgun wedding plans a surprise
2016-07-20 22:02:00
1001 ℃
Chen Xiao Michelle Chen Beijing wedding The legend of Condor Hero Shenxianjuanlv variable
Oriental Daily reported in July 19thYesterday, Chen Xiao and Michelle Chen held a grand wedding in Beijing, and for two people outside that parental guidance, a couple has to answer. The two person in fact, we have a wedding plan in the morning, and the advent of BB, is absolutely a surprise, Michelle Chen said: "it is really a plan to get married, Baby should be said to be the God give us the best gift."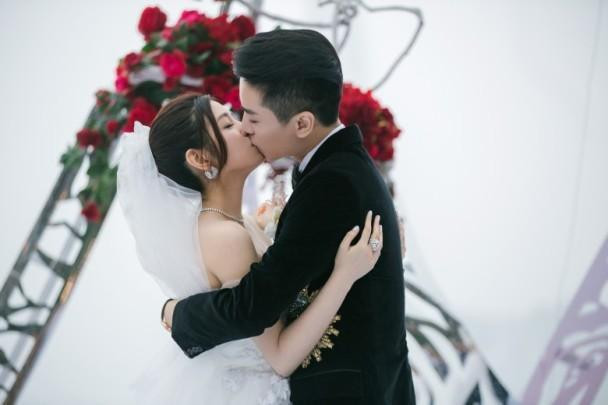 Michelle Chen, Chen Xiao
Then Chen added: "last year when I was on 29 September with Yanxi proposal, we agreed at the time, after a year is September 29th wedding. Then early in the year to determine the licensing of my birthday this day. So basically all in the plan, however, Baby is really a surprise."
Related reading:
Yang Guo married Chen Xiao Michelle Chen on the Helen of Troy wonderful wedding works

Ke Zhendong again let users disappointed: did not kiss Chen Xiaomo silent blessing

Across the ocean to marry you! Michelle Chen Chen Xiao wedding details here

Sweet tooth! Chen Xiao's Secret: every night that his wife love you for life
Chen Xiao Michelle Chen is wearing Chinese style dress The legend of Condor Hero eventually became Shenxianjuanlv