Guan Ling and son of Cos Joe sister and Obama Daxian happy song
2016-07-20 22:02:27
655 ℃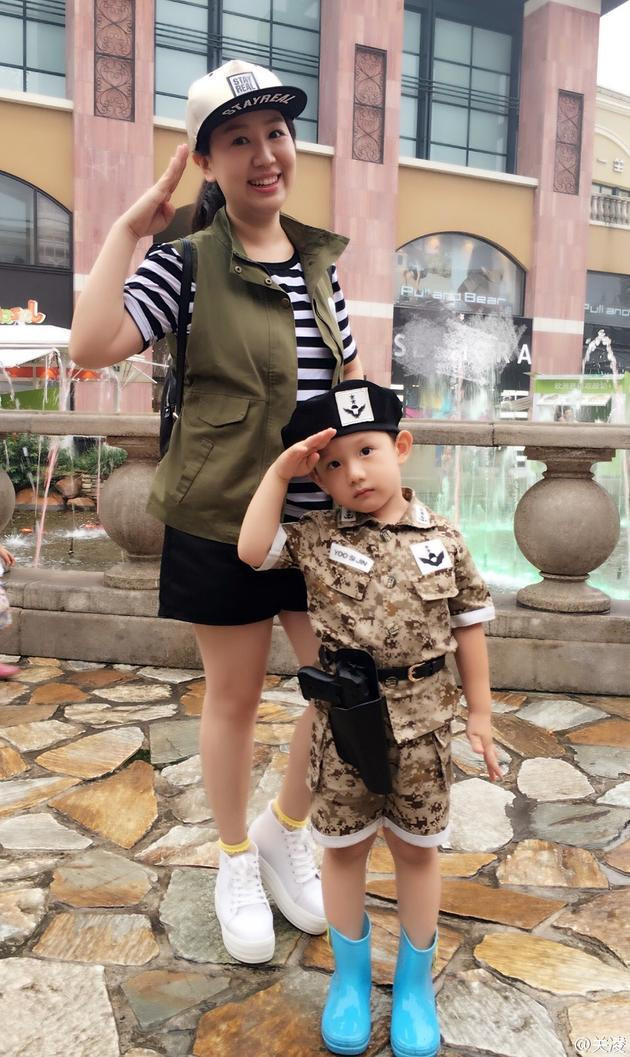 Guan Ling and son salute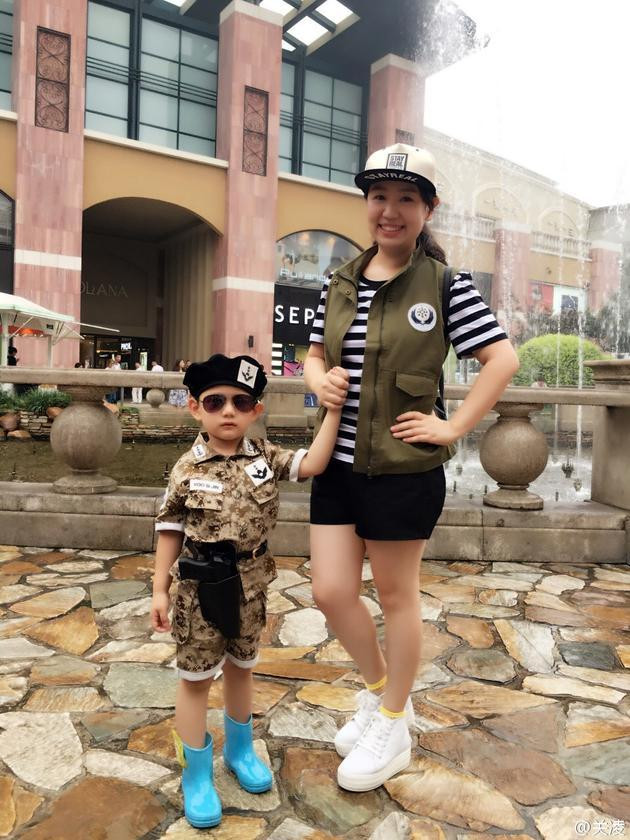 Guan Ling and son
July 20th Guan Ling hand his son staged a romantic story version of Guan Ling Joe's sister with Obama in micro-blog. She issued a document: "couple even Ba and Joe's sister" and with two her with his son's photo, picture off beaming Ling and his son, the son of a "song Joong ki" dress is very absorbing eye.
Photos of the two people in the dress and the TV drama "the sun's descent" in the male and female the classic matching similarity of up to ninety percent. Guan Ling wore a green vest shirt, black shorts, with a happy smile in the son. The son is dressed in full camouflage uniforms, wearing a small hat and sunglasses handsome appearance.
Guan Ling son handsome image quickly attracted users have onlookers, friends said: "the son is too cute, super handsome" and so on. Face a big wave of praise for his son, Hyun baby Guan Ling on micro-blog also continue to interact, reply part of the user message. Sure enough, the small Obama's charm value should not be underestimated!