How do you feel about that? Li Xiaolu films changed every minute Roasted Duck
2016-07-21 00:10:13
588 ℃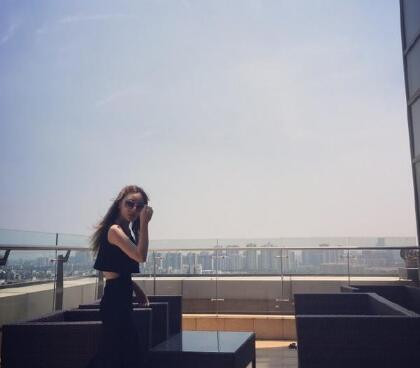 Li Xiaolu
On the afternoon of July 20, Li Xiaolu in microblogging drying out photos of myself to shoot on location, and with the text said: "the filming, I'll have to change Beijing specialty... You guess......"
Li Xiaolu photos of a head of long hair elegant shawl, wearing dark glasses, a black body suit show waist Qiaotun, figure is very hot. And she is behind the sky cloudless, the sun is very strong, no wonder she shouted themselves to become Beijing specialty -- Roasted Duck!
Netizens have Li Xiaolu's humorous point of praise: "Roasted Duck, then with a little sweet sweet color, very good." "It should be Wuhan Specialty: week coot." But now Beijing is under heavy rain, also the netizen commented: "you now is certainly not in Beijing film the exterior Oh, if shooting on location in Beijing, it will become a drowned rat."