Zhang Ziyi is wearing pajamas to play the guitar. Wang Feng: sure it's not cotton?
2016-07-23 05:13:50
283 ℃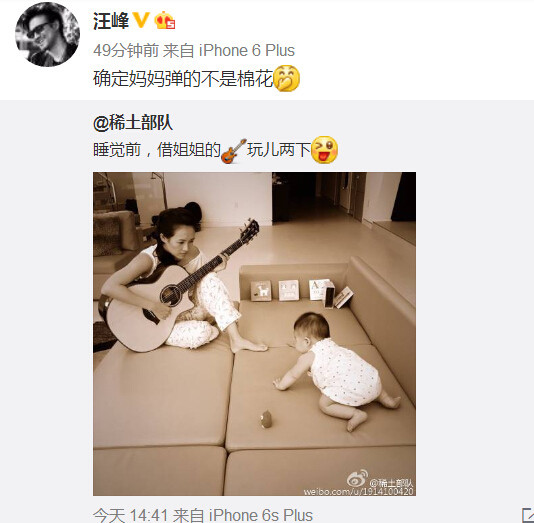 Source: Wang Feng micro-blog screenshot
In new network on July 22 (Xinhua) today, Zhang Ziyi in micro Bo share play photos at home and her daughter, and with the text: "before going to sleep, borrow my sister's guitar, playing with two."
Photo, Zhang Ziyi wearing pajamas, hair plate at the top of the head, holding guitar playing, wake up in the next climb, looked up to her mother.
Wang Feng immediately forward to micro-blog, commented: "to determine the mother is not playing the cotton?" Can see a family of four living sweet love.