Japan's new cabinet public assets: Defense Minister Inada Tomomi worth the thick
2016-09-17 18:50:14
392 ℃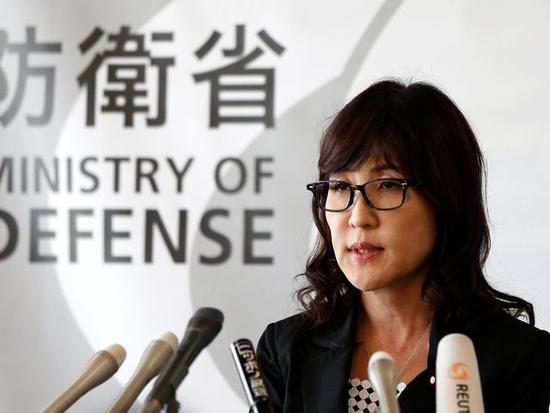 Data: Japanese defense minister Inada Tomomi.
Japan's 10 new cabinet members 16, the disclosure of personal assets. Including family assets, defense minister Inada Tomomi in the new cabinet in the highest net worth, to 181 million 780 thousand yen (about 11 million 850 thousand yuan) among the "million club".
In addition to Inada Tomomi, the new cabinet members have two people net worth billions of dollars, respectively, forestry and fisheries minister Yamamoto Uji and local administration minister Yamamoto Yukimi creation. Overall, the average assets of the 10 were 40 million 180 thousand yen (2 million 620 thousand yuan).
If the prime minister Abe Shinzo, Deputy Prime Minister and finance minister Taro Aso and other senior cabinet members included, the average assets of the Japanese cabinet members for 96 million 790 thousand yen (6 million 310 thousand yuan).
According to public disclosure of information, two homes, defense minister Inada Tomomi's assets mainly come from the capital Tokyo and Fukui prefecture.
Data: September 12th, Japanese Prime Minister Abe Shinzo and defense minister Inada Tomomi inspected the guard of honor.
According to Japan in 2001 to determine the "standard" the prime minister, cabinet minister, and Deputy Minister and chief officer and became leaving by personally shall declare publicly to spouses and children's assets, to verify whether the use of improper money position.
However, this system only requires the cabinet open stock held by the name and quantity of the non market value, and collections and golf membership cars also need not open the amount of ordinary deposits also do not belong to the public object; in addition, the amount of public property tax standard to calculate the fixed assets tax used to prevail. Some have pointed out that the "Secretary of state norms" required to disclose the assets of the public does not reflect the status of the real assets of officials.
For example, the declaration of the assets of the paddy fields mainly from real estate, not including the amount of holdings of shares. Public data shows, paddy husband holds 41 listed companies a total of 260 thousand shares, including Kawasaki Heavy Industries Ltd. and Ishikawajima Harima Heavy Industries Group and other military enterprises. (end)
Source: Xinhua news agency, new media, the author: Xu Chao