Congressional votes to confirm the election of President Trump - Beijing time
2017-01-08 10:52:50
176 ℃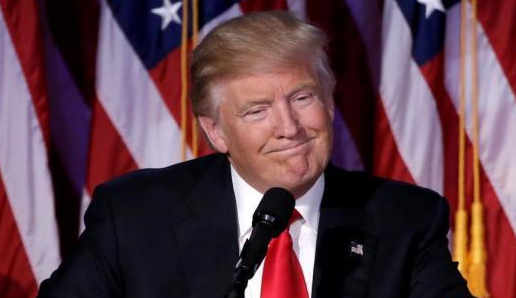 Xinhua news agency, Washington, January 6 Xinhua (reporter Xu Jianmei Liu Yang) 6 U. S. Congress the number of electoral votes, officially confirmed Donald Trump in the November 2016 presidential election by 304 votes to 227 votes against Democratic presidential candidate Hilllary Clinton, was elected the forty-fifth president of the United states.
On the basis of the election process, Congress held the same day by the joint meeting chaired by Vice President Biden. Biden in Washington D.C. and submitted to the state's electoral votes vote by two senators and two representatives took turns. The final results of the poll results show that Trump won 304 votes, more than winning the presidential election, the need for a total of 270 votes, Hilary won a total of 227 votes.
When the number of votes the same day, a small number of Democratic congressman tried to question the validity of the electoral votes, but Biden immediately said: no debate. Without a federal senator's signature, the opposition cannot be considered." According to the regulations, against the vote must be made in writing, at least in both houses and a federal member for written signatures.
Biden then read the results, announced the election of president and vice president of the four year term will officially begin on January 20, 2017.
The United States presidential election, the electoral system called electoral system. A total of 538 voters elected to represent the state of the 50 states and Washington, DC, to form an electoral college. Voters usually vote according to the results of the election.
The inauguration of the president is the last procedure of the presidential election in the United states. This year's presidential inauguration will be held in Washington, 20.