Cai Yingwen crossing the United States governor of Texas gave her a bell - Beijing time
2017-01-09 22:39:30
277 ℃
[global network reported] is visiting America four "allies" in Taiwan leader Cai Yingwen during transit the United States Houston, Abbott and governor of Texas (Greg Abbott) and other people did not want to meet, but gain a surprising gift.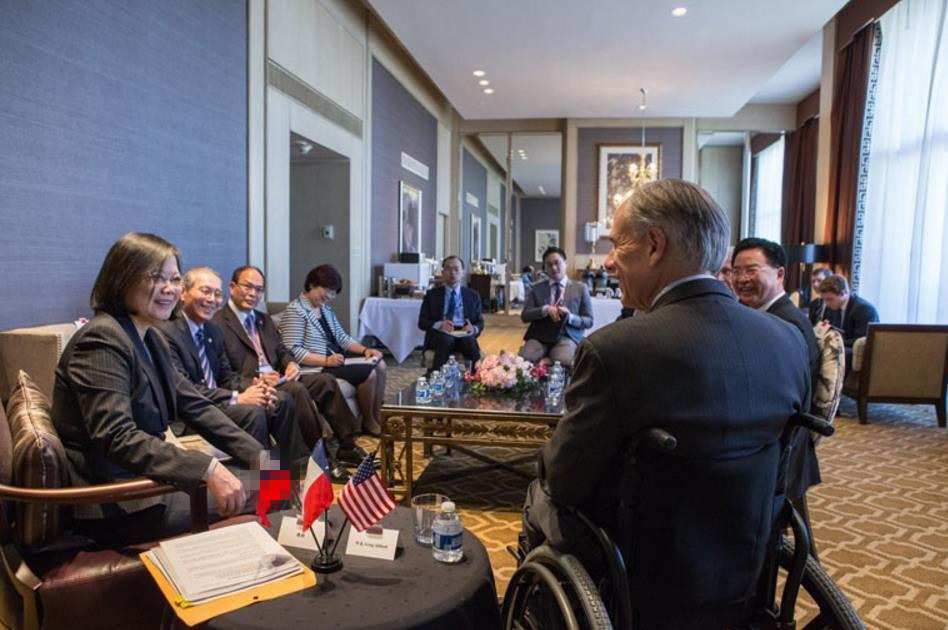 Cai Yingwen and Texas governor Abbott met (source: the Texas state government website)
According to the government website Texas reported that the local time on January 8th, Cai Yingwen and Texas governor Greg met Abbott, two people talk between Taiwan and Texas energy, economic and trade relations and tourism and other issues at the meeting, highlighted the need to strengthen the agricultural products and trade of natural gas. Cai Yingwen noted that in 2015, Taiwan is Texas in Asia's fifth largest export market, Texas has attracted more than $10 billion investment from Taiwan company.
However, in separate talks both sides exchanged gifts to meet the link but add a little tidbits. Cai Yingwen to the governor of Texas Abbott sent a vase, and Abbott directly sent a "printed Texas State clock".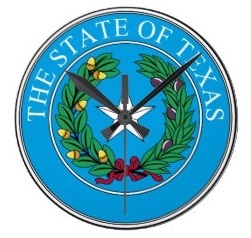 Texas State emblem
The Texas official website and published no site map, so the governor of Texas gift only according to the past that. Pictured above is the Texas State emblem as wall clock gift, do not know Cai Yingwen received is not the baby.