Cui Shunshi door second trial Cui denied had forced donation - Beijing time
2017-01-12 00:26:02
64 ℃
In January 11, according to Yonhap news agency, 11, the Seoul Central District Court Criminal 22 "Cui Shunshi" the core of Chief Secretary Cui Shunshi and former Chong Wa Dae An Zhongfan second trial. Cui Shunshi's defender denied that he had been forced to donate".
Cui Shunshi's defender in the day of the trial, the group around the suspicion of the Miller consortium and K sports consortium, as well as the threat of coercion of the National Federation of economic contributions are denied the.
Said Cui Shunshi defended Cui Shunshi just because President Park Geun hye had come to the consortium operating conditions into account, so the president offered help, not to interfere the donation process and the establishment of consortium.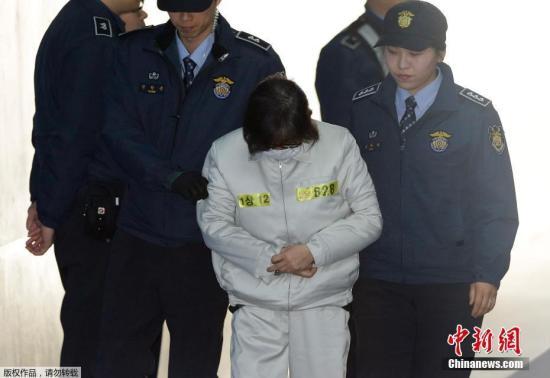 Local time on January 11th, Seoul Central District Court will be "trusted door" core involved in Cui Shunshi's second trial.
An Zhongfan's lawyer said that he will not agree with Ann Jong during the use of the manual in Chong Wa Dae as legal evidence, the reason is the prosecution in the process of checking illegal to get the manual, and the contents of the manual of ANN Jong also denied.
South Korean President cronies stem 5 trial administration case, the impeachment of President Park Geun hye's friend Cui Shunshi, suspected of collusion in front of the presidential palace and the first secret security secretary Zheng Hucheng Jong affiliated to the defendant attended the first trial. Cui Shunshi said in court he suffered many wrongs".
Prosecutors said earlier in the first trial, evidence of Cui Shunshi and South Korean President Park Geun hye beyond count of conspiracy.