U.S. desire to seize the Malaysian Prime Minister 1MDB assets involved in the resignation of the voice of the prime minister
2016-07-22 22:26:23
382 ℃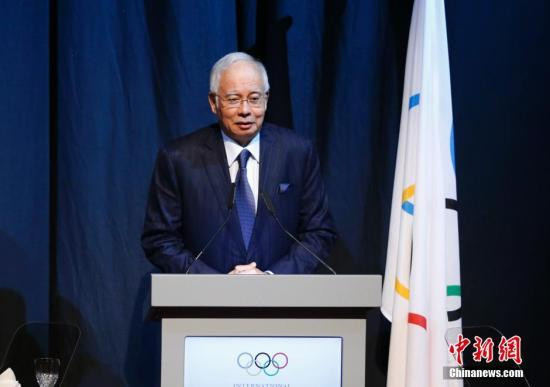 Malaysia Prime Minister Naguib speech. The agency issued photo Du Yang
In new network on July 22, according to U.S. media reports on the 22nd, Malaysian Prime Minister Najib Razak) Najib 21 once again faced with calls for his resignation, because the United States had taken action demanded the seizure of the allegedly from Mr Najib founded development fund 1Malaysia development BHD. (1mdb) grab over $10 billion assets. But it's still a couple of years away from Malaysia's election, so the deep foundation of the foundation should be able to easily survive the new storm.
20, the United States Department of Justice filed a civil lawsuit against seizure according to the said to be from the 1mdb misappropriation of assets, the Justice Department said these assets is a pile of international money laundering conspiracy of a part.
The Singapore government subsequently in 21, said that as the part of 1mdb survey, they have detained some of bank account funds and for some real estate transactions sets the limit, the capital and trading total value of 2.4 billion Singapore dollars (about US $1.78 billion).
Naguib's office did not respond to requests for comment 21 days. His office said earlier that it would fully cooperate with any legal investigation according to international agreements.
The United States announced the news, Malaysian opposition party MP Tony PUA (Tony PUA said, his country has become a an international joke.
Other opponents of Mr Naguib also called for his resignation.