Cui Longhai low-key appearance in Rio to respond to Korean media: I am looking at the Olympic Games
2016-08-12 06:55:18
245 ℃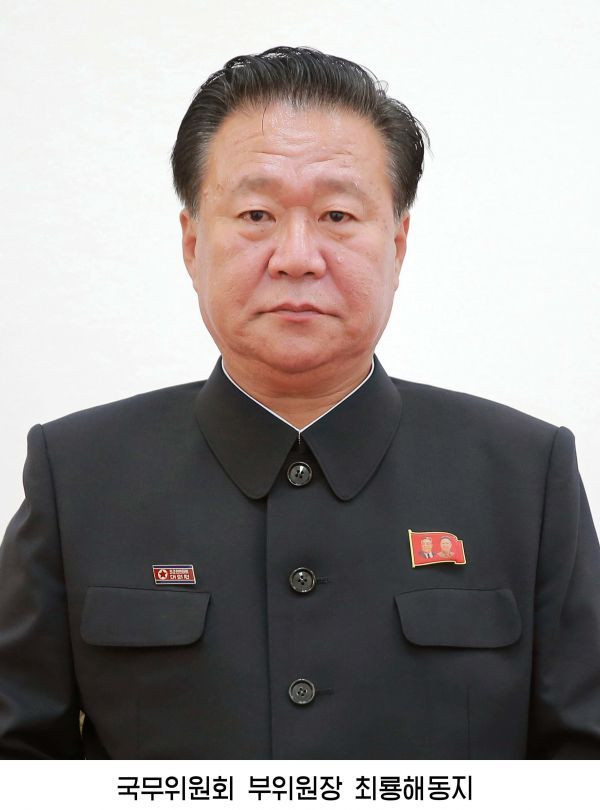 Picture: KCNA June 30th provided by the newly elected vice chairman of the Council of state of North Korea long portrait of Cui Longhai. Korean Central News Agency
Reference News Network August 12th reported that Korean media, said local time at 3:40 on the afternoon of 9, the Rio Olympic diving competition in front of the swimming pool, there have been 2 black car. People who come down from the car, it is the vice chairman of the Korean labor party Cui Longhai. Korean media reporters to him say hello, asked him "you eat it?" "what is in the contest of North Korea?" "do you expect to win a medal in diving project??", but he just couldn't answer.
According to South Korea, "Chosun Ilbo" website reported on August 11, before entering the stadium, the reporter asked again "you to the Olympic Games to make what?" at the same time, Cui Longhai finally spoke up and said: "look at the Olympic Games." This is the only word he said.
Reported that the entry of Cui Longhai in August 4th, even the day to appear in the Korean players participating in the game field. The Olympic Games, North Korea sent a total of 31 players to participate in the competition for 9 projects. Cui Longhai in the four day after the opening ceremony, and from the 6 events of the competition venues, to watch the country's players race. In the morning, he also participated in the women's archery competition Jiang Yinzhu was encouraged.
Reported that the outside world was originally expected Cui Longhai will meet with world leaders in Rio, launched an active sports diplomacy. But he spends most of his time in the gas and travel for the athletes. Cui Longhai, 8, also visited the world famous attractions in Rio - Jesus like.