The Organizing Committee of the Olympic Games: a Rio Olympic security personnel were killed
2016-08-13 12:53:18
195 ℃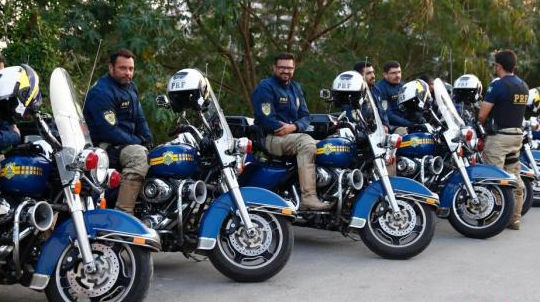 Data figure: local time on August 4th, on the eve of the Olympic Games in Brazil, the streets of Rio ranger.
Beijing August 13, according to foreign media reports, the Rio Olympics Organizing Committee communication departments - Mario Ann de Rada 12 said, a charge of the Olympic Games will security staff on the 11th in the city of Rio de Janeiro was shot.
Rio De Janeiro holds the summer Olympic Games from August 5th to 21.
Andrada said: "we are very sad, the security officer was shot, he was attacked and was shot. He died when not on duty".
After the start of the Olympic Games, there are many accidents in Rio De Janeiro. A bus carrying media reporters to the Olympic venues during the shooting, the car glass was smashed, there are two people suffered minor injuries. Korotyshkin, the chairman of the Federation of swimming in Moscow, was robbed in rio.