Thai officials said China import seaweed 20 times under the frame of government requirements exceed the standard
2016-08-16 22:07:22
192 ℃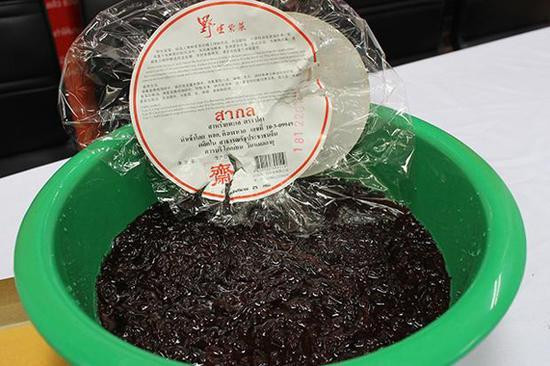 Officials in Thailand say the content of arsenic from a certain brand of seaweed that is imported from China is over the standard.
International Online Zhuangao: according to Thailand, "Bangkok Post" reported on August 16, Thai officials said test results found that imports from China of a certain brand of laver product arsenic content exceeded. Therefore, petition to the Thai government for the products off the shelf.
According to the report, from northern Thailand's Mae Hong Son (Mae Hong son) government officials Boonyarit Nipawanit 15th Government Petition, demanding that the government will be imported from China a certain brand of seaweed products off the shelf, said the product is not safe.
Nipawanit said, after Chiang Mai area first medical center for testing and found that the brand seaweed products containing high levels of arsenic reached 22.88 mg, 20 times more than the standard level. The safe food standard is no more than 2 mg of arsenic per kilogram of food. He also submitted a copy of the government to the government.
Nipawanit also said that local residents have been sick because they ate from the local Chiang Mai market to buy Chinese seaweed products. And this product in the local online sales, a wide range of sales, so the Internet has also caused concern.
Reported that in April this year, the relevant products have been detected, then found the arsenic content of 27.4 mg. Again in June 22nd this year, the arsenic content was found to be 22.8 mg. Nipawanit also asked the government to expand the scope of China's imports of products to see if there are other harmful substances, while the public security warning issued.
The report also said that the petition has been handed over to the relevant departments to follow up and deal with.