The government of New York to compensate by Peter liang of young African family $4 million 100 thousand.
2016-08-16 22:08:50
191 ℃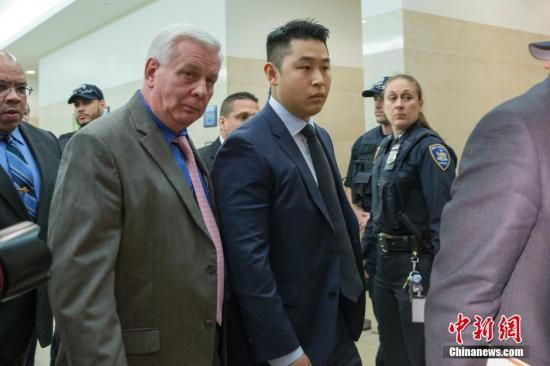 Data figure: beam Peter into the court. China News Agency reporter Liao Pan photo
In new network on August 16, according to the United States, "newspaper" reported that New York City agreed to be manslaughter before Chinese police beam Peter African youth Ge Li (Akai Gurley family paid $410 million in damages.
According to the New York Times reported, local time 15 days afternoon, in Brooklyn, New York State Supreme Court after two months of deliberations that conclusion, except for the compensation in the amount of US $410 million, New York City Housing Authority (Housing Authority) shall also compensate to pay $40 million, at the same time, missing Chinese police killer beam Peter also will pay $25000.
Because he Ge Li Liang Peter were convicted of criminal negligence, and police fired.
It is reported that $4 million 100 thousand will be paid at the time of the 18 year old daughter Akari, at the same time, New York City, will establish a college fund. At present, Gary. Ba Ling (Kim Ballinger) for the first case in advance to get a small part.